Moving home is never a walk in the park, and packing your entire life into numerous boxes can be quite a trying task. Don't make it any harder on yourself by packing your belongings incorrectly. Follow our 5 handy hints for packing boxes efficiently to save yourself time and energy.
From ensuring you are using the right materials to systematically labelling your boxes, we have all the best packing box tips to keep your items protected and make the moving process easier.
1. Use the Right Boxes
Packing boxes isn't simply a matter of finding the closest box and chucking your belongings in until it's full. Using the right box for specific items will ensure they are protected during transit. We supply a diverse range of boxes in our box shop, including:
Tea chest cartons – suitable for light, bulky items like clothing and plastic ware
Book cartons – perfect for smaller, heavier items like books and kitchen crockery
Archive boxes – ideal for documents, magazines and DVDs
Port-a-robes – great for hanging clothing such as shirts, trousers, pants, jackets and dresses
Slider cartons – suitable for large, fragile items
Linen/flat-pack cartons – perfect for blankets, doonas and folded clothing
Picture/mirror cartons – great for framed prints, paintings, mirrors and mirrored artwork
Computer monitor cartons – best for TVs, computer monitors, toys, shoes and clothing.
When you're planning for a move, don't just dive straight in and hope for the best. Be prepared with the right boxes and enjoy the peace of mind that comes from maximising the protection of your goods.
2. Don't Over-Pack Boxes
It can be tempting to try and fit as much as you can in one box in the hopes of cutting your packing time and minimising the number of boxes to carry. Unfortunately, this makes for ridiculously heavy boxes, requiring even more effort to carry them, and often results in the bottom of your box collapsing and spilling your goods all over the ground! Sounds like a house-moving nightmare, doesn't it?
Get it right the first time by packing boxes sensibly, taking weight into consideration and using more than one box when necessary. Your back will thank you!
3. Protect Your Breakables
If you leave fragile items to fend for themselves in an unpadded cardboard box, expect some breakage (and maybe some tears!). Be prepared and treat your precious possessions with care, using the correct packing materials including:
Bubble wrap
Glass socks
Poly foam
Packing paper.
A layer or two of protective material will ensure your items make it to your new home in one piece.
4. Stack with Care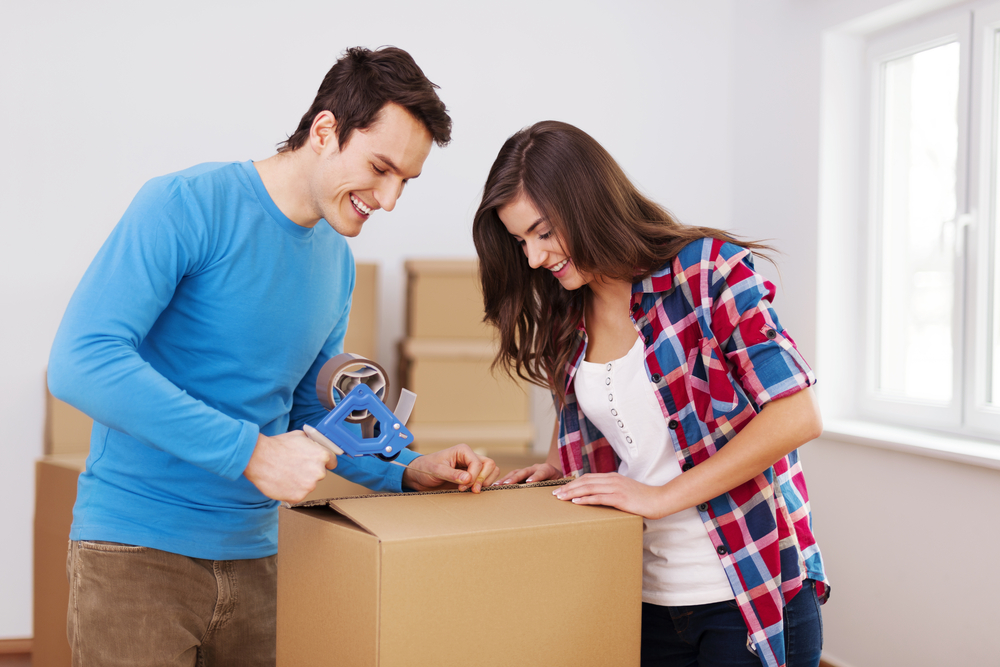 Place heavier items at the bottom of a box and lighter items on top to avoid damage caused by crushing. This means books and other heavy items should be placed inside first, followed by lighter items such as toys. For really fragile items, it is always best to keep them separated from the heavier objects altogether.
5. Label Boxes by Room, Contents and Importance
Skip the vague labels and make it easier on yourself by getting specific with your permanent marker. Labelling a box with just 'kitchen' is a bit helpful, but going into detail will assist you even more (e.g. 'kitchen – cutlery – unpack first'). This will ensure you aren't frantically rummaging through boxes on the hunt for a knife and fork to eat the well-deserved takeaway you've ordered after the move!
If you're moving house and want to ensure a smooth transition for your belongings, follow our tips for packing boxes correctly and enjoy an easier move.
Stock up on all your packing and moving must-haves. Shop moving boxes, bubble wrap and more at the National Storage Box Shop.