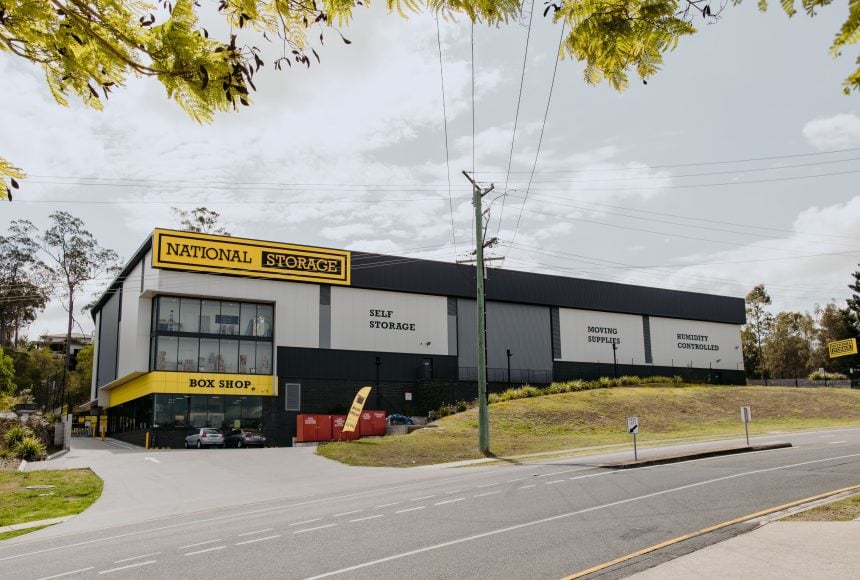 Storage Carrara
116 Spencer Rd,
Carrara QLD 4211
Office Hours
Mon-Fri: 8am - 5pm
Sat: 9am - 4pm
Sun: Closed
Access Hours
Mon-Fri: 5am - 9pm
Sat: 5am - 9pm
Sun: 5am - 9pm
Book online, make a reservation or get a quote.
Our Carrara Storage Centre
Available Storage Units
---
Small - 1.5 × 2m
(3m2)
A small unit is perfect for storing anything from 2 large suitcases, to a partly furnished 1 bed apartment.
Size guide
Upper Level
$116/mo
Medium - 2 × 3m
(6m2)
A medium unit can comfortably fit belongings from a fully furnished 1 bed apartment, to a 2 bed home.
Size guide
Upper Level
$192/mo
These units are selling fast!
Large - 3 × 4.5m
(13.5m2)
A large unit is suitable for a partly furnished 3 bed home, right up to a fully furnished 5+ bed home and shed.
Size guide
Upper Level
$245/mo
---
View all units at Carrara
Receipt & Dispatch
Trailer Hire
Truck/Ute/Van Hire
Goods Lift
Individually Alarmed Units
Driveway Units
Truck Access
Vehicle/Caravan/Boat Storage – Uncovered
Bulk Storage
Lighting in Units
Hamish Brooks
Wish you had a vending machine though cause its hard work moving things in and not to mention how HOT it can get on summer days.. water doesn't cut it at times
Leigh Moss
Staff are always very helpful and friendly, centre always clean and tidy
Kevin Fulkco
Excellent facilities and very friendly staff!
Ziggy Ziggy BOOM
great modern storage new building and eazy access
Benja Peters
Staff were friendly and helpful. Self storage in a great central location with easy access.
Our Carrara Storage Centre
National Storage Carrara is located at 116 Spencer Road, easily reached from the Pacific Motorway. The modern black, white, and yellow building is hard to miss. This centre is a 14-minute drive west from the Gold Coast CBD.Our Carrara storage centre is a great choice for customers who live in surrounding suburbs including:
Highland Park
Benowa
Nerang
Merrimac
Worongary
National Storage Carrara is near Supercheap Auto, L&H, and Repco. On the opposite side of the Pacific Highway, you'll find Officeworks Nerang and BCF (Boating, Camping, Fishing) Nerang. The centre is also just a 5-minute drive to Metricon Stadium, and an 11-minute drive to the Gold Coast Regional Botanic Gardens.If you need somewhere to keep your excess belongings, our storage centre in Carrara is the perfect solution. Whether you reside in Carrara or nearby western suburbs of the Gold Coast, National Storage Carrara can offer a tailored storage solution for you.