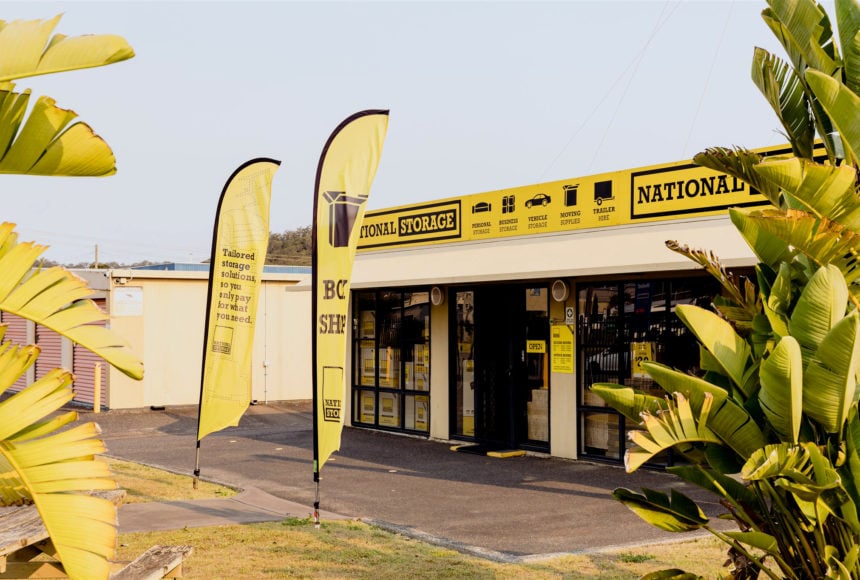 Storage West Gosford
2 Gibbens Road,
West Gosford NSW 2250
Office Hours
Mon-Fri: 8am - 5pm
Sat: 9am - 2pm
Sun: Closed
Access Hours
Mon-Fri: 5am - 9pm
Sat: 5am - 9pm
Sun: 5am - 9pm
Book online, make a reservation or get a quote.
Our West Gosford Storage Centre
Available Storage Units
---
Small - 1.5 × 1.5m
(2.25m2)
A small unit is perfect for storing anything from 2 large suitcases, to a partly furnished 1 bed apartment.
Size guide
Ground Floor
$139/mo
These units are selling fast!
Medium - 2 × 2.5m
(5m2)
A medium unit can comfortably fit belongings from a fully furnished 1 bed apartment, to a 2 bed home.
Size guide
Ground Floor
$180/mo
These units are selling fast!
Large - 3 × 4m
(12m2)
A large unit is suitable for a partly furnished 3 bed home, right up to a fully furnished 5+ bed home and shed.
Size guide
Driveway Access
$451/mo
These units are selling fast!
---
View all units at West Gosford
Receipt & Dispatch
Trailer Hire
Truck/Ute/Van Hire
Driveway Units
Truck Access
Vehicle/Caravan/Boat Storage – Uncovered
Forklift Available
Wide Hallways
Shipping Container Drop Off – 20ft
Sue McMahon
National Storage met all our needs - promptly and professionally. Nothing was a problem for these people, which meant that our relocation out of Sydney went as painlessly as possible. I don't hesitate in recommending this storage facility to anyone juggling a tricky move.
Gax Anuzi Again
Just rented 2 units from the team at West Gosford. Nicole and Kerry are both very friendly and professional. Just completed a meeting with prospective clients and Nicole offered office chairs for us to use. Pricing is fair and reasonable, easy access to the units, and good spaces and other services. I would certainly recommend National Storage at West Gosford to anyone who needs a storage unit/small warehouse set up.
Gordon King
Unreal facility. Good service. Helpful staff. Easy access.
Our West Gosford Centre
With majority of our centres being driveway accessible, the convenience of getting to your goods has never been easier. Our centre is covered by security camera's offering 24/7 coverage of your space, as well as pin-coded access gates. While offering convenience and security, National Storage West Gosford can offer vehicle spaces tailored to you; whether it's a caravan or a boat, our centre can assist.
Suburbs near our West Gosford storage centre…
Gosford | Kariong | Erina | Wyoming