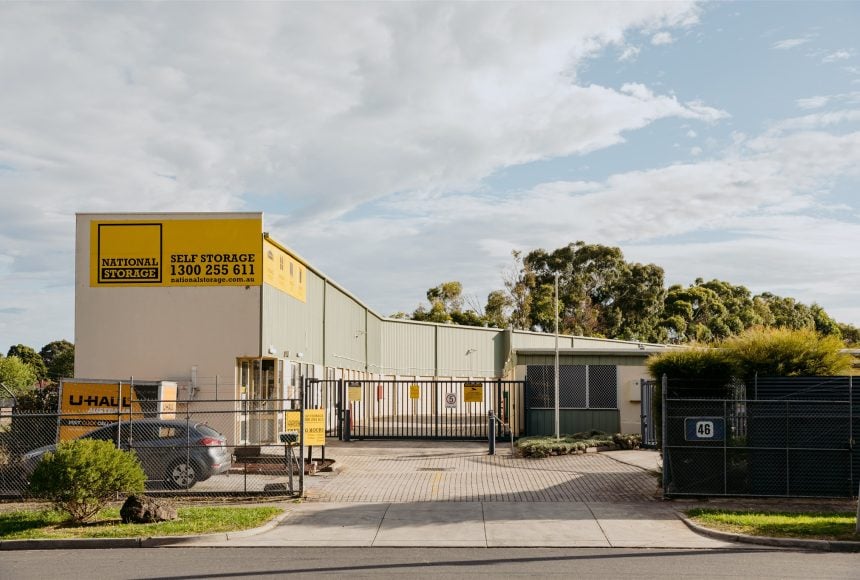 Storage Kilsyth
46 Orchard Street,
Kilsyth VIC 3137
Office Hours
Mon-Fri: 8am - 5pm
Sat: 9am - 2pm
Sun: Closed
Access Hours
Mon-Fri: 5am - 9pm
Sat: 5am - 9pm
Sun: 5am - 9pm
Please note our office is closed on public holidays
Trailer hire available here
Book a trailer
Find storage at Kilsyth
Small - 1.2 × 2.5m -
(3m2)
$87/mo
These units are selling fast!
Medium - 2.5 × 2.8m -
(7m2)
$186/mo
Large - 2.4 × 5m -
(12m2)
$423/mo
These units are selling fast!
Vehicle storage enquiry
We can offer convenient vehicle storage for your car, motorbike, caravan, boat or recreational vehicle.
Find out more
Reviews (38)
Sabina Hayes
Friendly service. I was very pleased with the unit, it was clean and it was a good price compared to others. Will use it again if needed in the future.
Anthony Purdy
Great service and friendly staff. Much appreciated!
Laura van de Voorde
Great access to the units. Staff extremely helpful.
Mark Snell
Great storage and great access times.
James Peart
Having recently required self-storage for the first time, I was very impressed with the facility at Kilsyth. Good range of sizes and easy access. Also, Steph in the office was exceptionally helpful in assisting me choose a unit size with the access I required, and a payment plan to suit. Outstanding service. Highly recommend.
Our Kilsyth Storage Centre
National Storage Kilsyth is located at 46 Orchard Street. Keep an eye out for the large green and cream building with yellow signage.
Our self-storage centre in Kilsyth is conveniently located for locals and customers who live in nearby suburbs such as:
Montrose
Croydon
Mooroolbark
Kilsyth South
Kalorama
National Storage Kilsyth is nearby Tilling Timber Pty Ltd and Commercial Systems Australia. It's just minutes from the Eastfield BMX Club and the Kilsyth Sports Centre.
We provide affordable and convenient storage solutions for personal and business use, offering flexible month-to-month leases to ensure you only pay for what you need. Our fully trained storage consultants can help you find the perfect unit for your needs – big or small.
Our Storage Units in Kilsyth
National Storage Kilsyth makes storage simple with flexible month-to-month leases and handy online payment option. Our clean, pest-controlled units are available in a huge range of sizes to suit your storage needs and budget, and we can arrange 24-hour access so you can come and go as you need.
Security is a top priority at our self-storage centre in Kilsyth. With 24/7 CCTV camera surveillance and pin-coded access, your items will be as safe as they would be at home. You can even organise insurance for your items while in storage.
The centre features mini warehouse storage and shipping container access, great for businesses.
If you're looking for vehicle storage, our hardstand truck, caravan and boat storage keeps your vehicle locked up and out of your driveway until you need it again.
We offer forklifts, pallet jacks, goods trolleys and move-in trailer hire to help you move your goods into your unit safely.
If you're running out of space in your home or office, find your perfect storage unit at National Storage Kilsyth.
Kilsyth Storage Unit Sizes
National Storage Kilsyth features storage units in a variety of sizes to suit everyone.
Not sure which size is best for your needs? Or, call our friendly team on 03 9725 0066 for assistance.
Packing and Moving Supplies
Our self-storage centre in Kilsyth doesn't just offer storage units – we also sell quality packaging and moving supplies.
Visit our Box Shop for bubble wrap, moving blankets, padlocks, cardboard boxes and more.
Stock up on packing and moving supplies to keep your items safe on the move or while in storage.
Buy Packing & Moving Supplies at the Box Shop
Storage Kilsyth FAQs
What is the minimum storage period at National Storage Kilsyth?
One month. If you require storage for a shorter period, speak to the helpful staff for a tailored solution.
Do I need to pay a deposit?
You don't need to pay a deposit upon booking. However, if you'd like to pay a deposit, this sum will go toward your first month of storage. You are required to pay a deposit when booking via our website.
What does "hardstand" mean?
A "hardstand" is an outdoor space that is generally occupied by vehicles and boats. It is open to the elements.
How can I move my things into the storage unit?
We provide access to a wide range of moving equipment such as forklifts, pallet jacks and goods trolleys. We also offer move-in trailer hire.
How much notice do I need to give when moving out?
You must give at least seven (7) days' notice of your intention to move out.
What can I put in my Kilsyth self-storage unit?
Customers at our Kilsyth storage centre often store household items such as:
Furniture
Appliances
Books, magazines, DVDs, and CDs
Clothes
Paperwork.
What can't I put in my self-storage unit?
While we accept most items, some things are prohibited from our centres, including:
Toxic or combustible items (e.g. gasoline/petrol, paint, and solvents)
Perishable items (e.g. animal food, fresh food, and contained/tinned food)
Living things (e.g. plants and pets)
Illegal items and items that have been obtained illegally
Weapons.
For more answers, see our full list of FAQs or get in touch with our helpful staff.