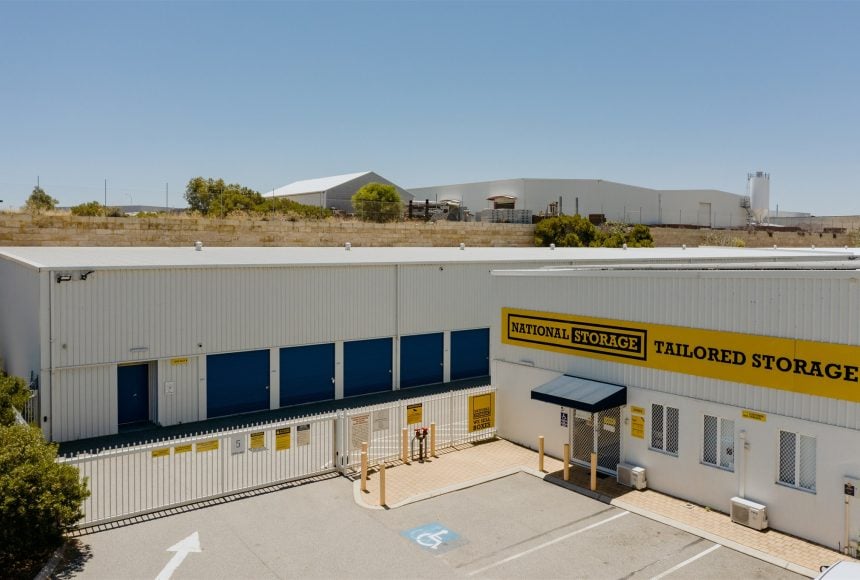 Storage Wangara
25 Excellence Drive,
Wangara WA 6065
Office Hours
Mon-Fri: 8am - 5pm
Sat: 9am - 2pm
Sun: Closed
Access Hours
Mon-Fri: 5am - 9pm
Sat: 5am - 9pm
Sun: 5am - 9pm
Book online, make a reservation or get a quote.
Our Wangara Storage Centre
Available Storage Units
---
Small - 1.5 × 1.5m
(2.25m2)
A small unit is perfect for storing anything from 2 large suitcases, to a partly furnished 1 bed apartment.
Size guide
Upper Level
$81/mo
Medium - 2 × 3m
(6m2)
A medium unit can comfortably fit belongings from a fully furnished 1 bed apartment, to a 2 bed home.
Size guide
Upper Level
$138/mo
These units are selling fast!
Large - 3 × 4.5m
(13.5m2)
A large unit is suitable for a partly furnished 3 bed home, right up to a fully furnished 5+ bed home and shed.
Size guide
Upper Level
$380/mo
---
View all units at Wangara
Receipt & Dispatch
Trailer Hire
Goods Lift
Driveway Units
Truck Access
Vehicle/Caravan/Boat Storage – Uncovered
Robert Gill
Manager of facility Nikki is awesome. If I had a business I'd want her at the frontline. Thanks Nikki for across the board great service!
Lucy Macaulay
You can tell there are real humans on the other end - even if you do message them by accident!
Paul Coccetti
Very helpful.
Our Wangara Storage Centre
National Storage Wangara is located at 25 Excellence Drive. Coincidence? We think not! The large cream building can be spotted from Excellence Drive and Conquest Way. It's just a 24-minute drive north from the Perth CBD. The centre can be reached by turning from Hartman Drive onto either Motivation Drive or Inspiration Drive – depending where you're coming from – then continuing onto Excellence Drive. Our Wangara storage centre is particularly handy for customers living in nearby suburbs including:
National Storage Wangara is neighboured by Easyroll Materials Handling, and is situated near Smiling Rock, Boats Unlimited, Reece Civil, and Big Brew Coffee Roasters. When you're searching for storage in Wangara or nearby northern suburbs of Perth, you'll find the perfect solution at National Storage Wangara. Choose from a wide range of unit sizes to suit your storage needs.