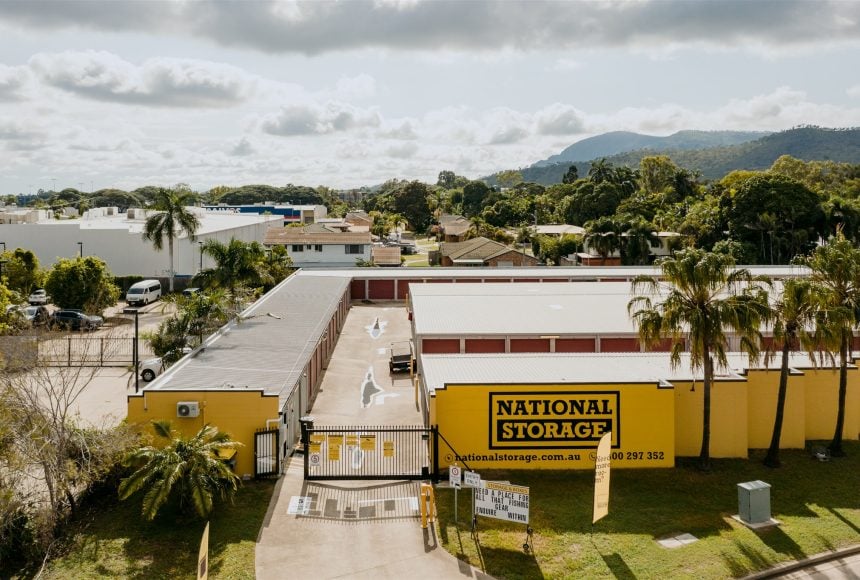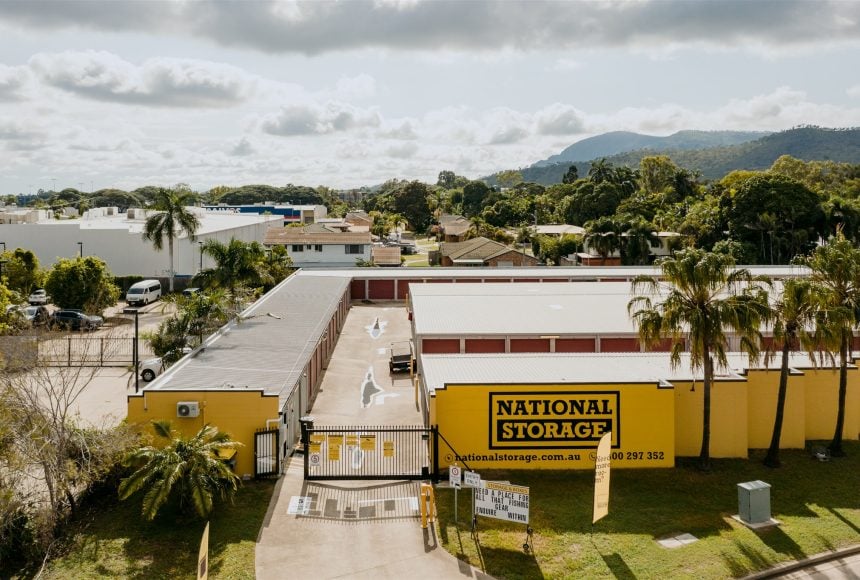 Storage Kirwan
2 Regiment Court,
Kirwan QLD 4817
Office Hours
Mon-Fri: 8am - 5pm
Sat: Closed
Sun: Closed
Access Hours
Mon-Fri: 5am - 9pm
Sat: 5am - 9pm
Sun: 5am - 9pm
Book online, make a reservation or get a quote.
QLD Covid-19 Update —
To ensure the safety of our customers and staff, we ask you to adhere to social distancing requirements, and wear a mask and check in when visiting a centre. Please call 1300 216 803 for more information.
Our Kirwan Storage Centre
Available Storage Units
---
Small - 1.5 × 2.5m
(3.75m2)
A small unit is perfect for storing anything from 2 large suitcases, to a partly furnished 1 bed apartment.
Size guide
Ground Floor
$147/mo
Medium - 2 × 3m
(6m2)
A medium unit can comfortably fit belongings from a fully furnished 1 bed apartment, to a 2 bed home.
Size guide
Ground Floor
$201/mo
Large - 3 × 4m
(12m2)
A large unit is suitable for a partly furnished 3 bed home, right up to a fully furnished 5+ bed home and shed.
Size guide
Driveway Access
$346/mo
These units are selling fast!
---
View all units at Kirwan
24/7 Access Hours Available
Receipt & Dispatch
Trailer Hire
Driveway Units
Truck Access
sheena douthie
After 5 years even after the floods all our belongings are in perfect condition. The units are very clean, secure and pest free. Customer service were always very friendly we are extremely happy we chose national storage kirwan and would happily rent through them again
Kristy Starr
Great storage facility - Great friendly staff that were very helpful. Thank-you
Mei Gavn
Great location, excellent security and exceptional customer service from Jo who always help out whenever in need. A highly recommended storage unit to store your household items or valuables.
Andrew English-atfield
Really happy with tue service, friendly staff great security
Gemma Hallett
Jo was so poilite and helpful in everyway. I highly recommand National storage Kirwan.
Our Kirwan Centre
National Storage Kawana is based just over from the Cannon Park Entertainment Centre on 2 Regiment Court.
After convenience? Security? Variety? National Storage Kirwan offers a wide range of sizes to tailor to your needs, whether it be personal contents or for your business, our self-storage can be catered to what you require. With 24/7 CCTV surveillance, frequent lock checks and onsite management, your goods are well and truly secure.
All of our units are on the ground level, meaning your ease of access became even easier. Whether you're decluttering your garage or storing your work tools, National Storage Kawana is the best choice for you.
Suburbs near our Kirwan storage centre…
Cranbrook | Vincent