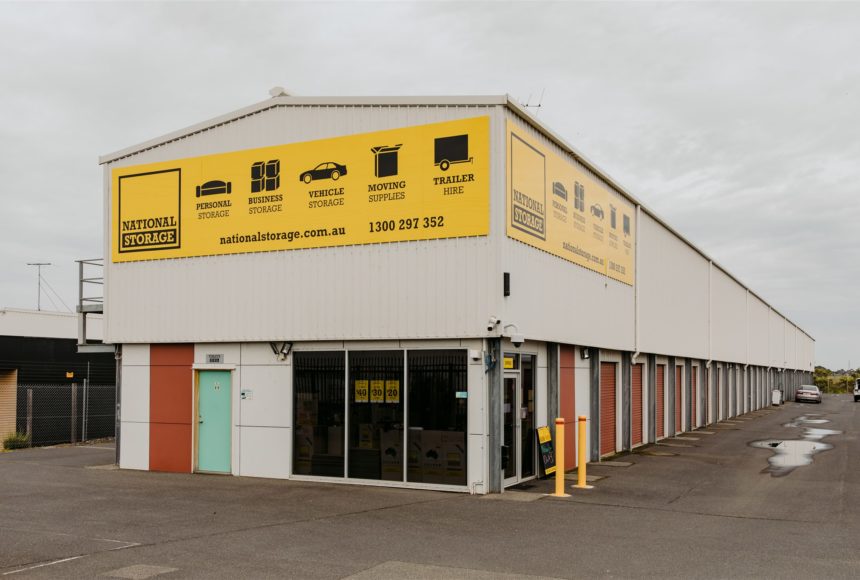 Storage Breakwater
62 Leather Street,
Breakwater VIC 3219
Office Hours
Mon-Fri: 8am - 5pm
Sat: 9am - 2pm
Sun: Closed
Access Hours
Mon-Fri: 5am - 9pm
Sat: 5am - 9pm
Sun: 5am - 9pm
Book online, make a reservation or get a quote.
Our Breakwater Storage Centre
24/7 Access Hours
Receipt & Dispatch
Trailer Hire
Goods Lift
Driveway Units
Truck Access
Wide Hallways
DARREN HILL
I had a great experience with NS Breakwater. Very helpful and friendly people with very reasonable prices. Stored my car here for a fortnight and even after some pretty heavy rain the storage shed allocated to me was dry as a bone. I wouldn't hesitate leaving my car there again.
Peta Williamson
Helpful.... I mean it. Helpful! I had a tight fit woth the amount of stuff I had to store. Called a fee times to check things. Always happy to advise me. Had loads of options and was very cost effective. Cheers guys !
Grant McDonald
Easy to find, good access to all of the storage units with lots of different size units. Off the busy streets and for stuff you don't want anymore a charity warehouse about 50 metres from the main entrance. Very reasonable pricing and secure.
Our Breakwater Storage Centre
National Storage Breakwater is located at 62 Leather Street, just a quick 10-minute drive south from Geelong CBD. Keep an eye out for the large white building with our classic yellow signage.
Our Breakwater storage centre is a convenient option for locals and those who live in nearby suburbs including:
Whittington
Thomson
St Albans Park
Newcomb
South Geelong
East Geelong
Grovedale
Geelong
Belmont.
National Storage Breakwater is neighboured by Farm Foods Butchers, Draper's Civil Contracting, Newgrove Pty, and Aussie Roof Co. It's just a 10-minute drive from the Geelong Botanic Gardens and the East Geelong Golf Club.
With over 100 self-storage centres throughout Australia, you can rely on National Storage to provide secure and affordable storage for your belongings.
Our Breakwater Centre
National Storage Breakwater offers clean, pest-controlled lock-up units for personal and business use. We have a large selection of unit sizes to suit everyone's needs – big or small. Whether you're storing a few boxes of excess belongings or your prized vintage car, we've got you covered.
Our flexible month-to-month leases make it easy to store for as long as you need, without paying for what you don't. Paying is a breeze with our handy online payment option.
We take security seriously at National Storage Breakwater. The centre features 24/7 CCTV camera surveillance, and only you have access to your storage unit.
Moving your items into your unit is easy thanks to driveway access and move-in trailer hire. And with access available 7 days a week, you can view your storage unit as an extension of your home. You can even organise insurance for added peace of mind.
If you need somewhere safe and secure for your items, find your perfect storage unit at National Storage Breakwater.
Breakwater Storage Unit Sizes
Our storage units in Breakwater are available in a range of sizes to suit everyone's storage needs.
Not sure which size would be best for you? Call our friendly self-storage experts on 03 4242 4342 for help.
Packing and Moving Supplies
National Storage Breakwater doesn't just provide storage solutions – it also sells all your packaging and moving essentials.
Our Box Shop stocks everything from cardboard boxes to bubble wrap to help make your move easier.
Grab the gear you need to pack your things safely.
Buy Packing & Moving Supplies at the Box Shop
Storage Breakwater FAQs
What is the minimum storage period at National Storage Breakwater?
One month. If you wish to store your items for a shorter amount of time, speak to the centre manager to arrange a custom solution.
Do I need to pay a deposit?
No. You're welcome to pay a deposit upon booking that will go toward your first month of storage, but it's not required. You are required to pay a deposit when booking via our website.
How can I move my things into the storage unit?
You're welcome to make use of our move-in trailer hire.
How much notice do I need to give when moving out?
You must give at least seven (7) days' notice of your intention to move out.
What can I put in my Breakwater self-storage unit?
Our customers generally use our Breakwater storage units to store the following items:
Furniture
Appliances
Clothes
Paperwork
Books, magazines, DVDs, and CDs.
What can't I put in my self-storage unit?
Items prohibited from our storage centres include:
Toxic or combustible items (e.g. gasoline/petrol, paint, and solvents)
Perishable items (e.g. animal food, fresh food, and contained/tinned food)
Living things (e.g. plants and pets)
Illegal items and items that have been obtained illegally
Weapons.
For more answers, see our full list of FAQs or get in touch with our helpful staff.