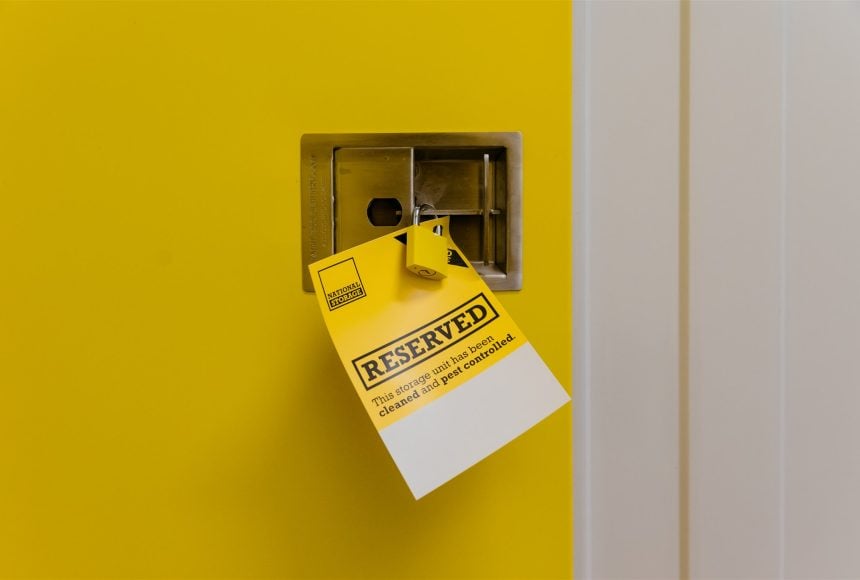 Storage North Geelong
255 Thompson Road,
Geelong North VIC 3215
Office Hours
Mon-Fri: 8:00am-5:00pm
Sat: 9:00am-2:00pm
Sun: Closed
Access Hours
Mon-Fri: 5:00am-9:00pm
Sat: 5:00am-9:00pm
Sun: 5:00am-9:00pm
Book online, make a reservation or get a quote.
VIC Covid-19 Update —
To ensure the safety of our customers and staff, we ask you to adhere to social distancing requirements, and wear a mask and check in when visiting a centre. Please call 1300 216 803 for more information.
Our North Geelong Storage Centre
Available Storage Units
---
Small - 1.4 × 2.4m
(3.36m2)
A small unit is perfect for storing anything from 2 large suitcases, to a partly furnished 1 bed apartment.
Size guide
Ground Floor
$125/mo
Small - 1.5 × 3.3m
(4.95m2)
A small unit is perfect for storing anything from 2 large suitcases, to a partly furnished 1 bed apartment.
Size guide
Driveway Access
$223/mo
These units are selling fast!
Large - 4.5 × 4.8m
(21.6m2)
A large unit is suitable for a partly furnished 3 bed home, right up to a fully furnished 5+ bed home and shed.
Size guide
Driveway Access
$529/mo
These units are selling fast!
---
View all units at North Geelong
Receipt & Dispatch
Trailer Hire
Driveway Units
Vehicle/Caravan/Boat Storage – Covered
Wide Hallways
Undercover Loading Bay
Tomás Andrade
Very pleased with the service at National Storage North Geelong. I had my valued items and car stored with them for about 6 months after which I had to relocate interstate. Karen was very professional, accommodating and always reachable. She went out of her way to make the process of moving everything interstate as smooth as possible. Having someone who you can trust to handle this type service goes a long way. Would definitely recommend them to anyone looking for a reliable and affordable storage solution.
Anthony Sleep
Great service, friendly staff. We have just finished storing our goods for the last 18 months - the whole process was seamless. Would highly recommend for affordable storage!
Neil Roberts
Have nothing but kind words to say about my experience with Fry's Storage North Geelong operation. Lovely staff is the highlight with facilities always maintained in a clean and tidy manner. I would recommend to anyone looking for a storage solution to call Barbara at Fry's (Nth Geelong facility) and give her the opportunity to provide you a solution.
Kara-Jayde Thomas
More than happy with our experience with Fry's North Geelong. Barbara and the team have been a delight to interact with. Always friendly, extremely helpful, and knew us by name. The facility is always clean, they have trolleys ready to use and packing supplies available for purchase. Thanks Barbara for be so accommodating over the last few years, we have veryuch appreciated it.
Denise D
Thank you Barbara (and Karen) for going out of your way to look after us! Nothing was too much trouble and we felt very welcomed. We highly recommend Fry's Storage!
Our North Geelong Storage Centre
National Storage North Geelong is conveniently located at 255 Thompson Road, just 5 kilometers from Geelong's CBD
Offering a range of storage unit needs in and around North Geelong, including undercover parking for boats, cars and caravans, we are perfect for those located in:
Geelong West
Geelong East
Newcomb
St. Albans Park
Belmont
Highton
Herne Hill
Hamlyn Heights
Our access hours are from 5am until 9pm, Monday – Friday. Our North Geelong Storage Centre offers friendly, professional and courteous service and our staff would welcome any person who would like to inspect our facility.
We offer very competitive prices in the greater Geelong area, stock a full range of merchandise to assist with your packing needs and our staff will be able to assist you with the size of unit you require.