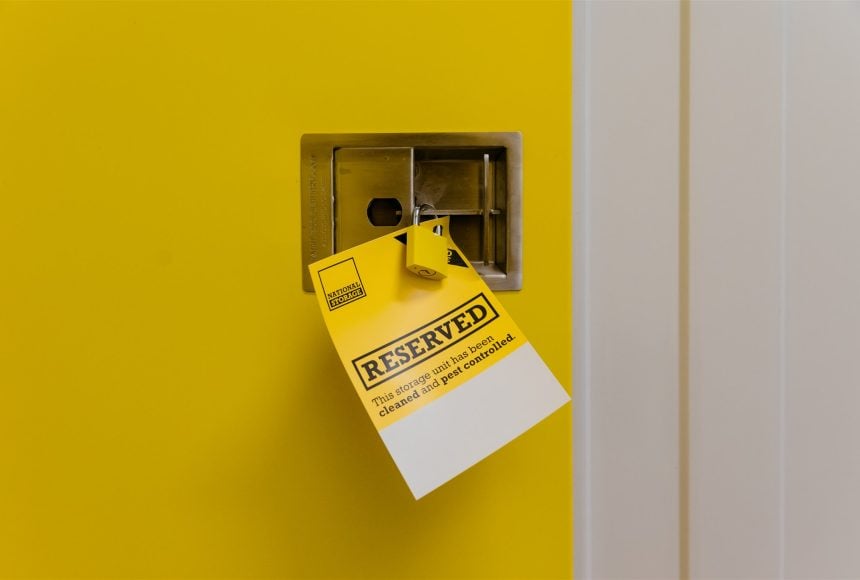 Storage North Geelong
255 Thompson Road,
Geelong North VIC 3215
Office Hours
Mon-Fri: 8am - 5pm
Sat: 9am - 2pm
Sun: Closed
Access Hours
Mon-Fri: 5am - 9pm
Sat: 5am - 9pm
Sun: 5am - 9pm
Please note our office is closed on public holidays
Trailer hire available here
Book a trailer
Find storage at North Geelong
Small - 1.1 × 2.6m -
(2.86m2)
$109/mo
Medium - 1.8 × 2.9m -
(5.22m2)
$164/mo
These units are selling fast!
Large - 4.5 × 4.8m -
(21.6m2)
$688/mo
Vehicle storage enquiry
We can offer convenient vehicle storage for your car, motorbike, caravan, boat or recreational vehicle.
Find out more
Reviews (96)
Scott Rutledge
Fully renovated, bright clean and easily accessible storage facility. Simple to operate and all on one floor. So many products on offer including boxes and wrapping. Easy access and friendly staff. Much cheaper than storage in Melbourne.
Kara-Jayde Thomas
More than happy with our experience with Fry's North Geelong. Barbara and the team have been a delight to interact with. Always friendly, extremely helpful, and knew us by name. The facility is always clean, they have trolleys ready to use and packing supplies available for purchase. Thanks Barbara for be so accommodating over the last few years, we have veryuch appreciated it.
Krysta Flahive
We stored our things at Fry's Storage for 12 months. In that time we were very happy with the service. During the 12 months new management started and Barbara is fantastic to deal with. The improvements she has made to the facilities are great and she is very easy to talk with and always has a professional manner (she will even offer you a coffee). Fry's storage was always clean and was an affordable way for us to keep our things while our new house was being built. I would use this company again if I needed to.
philip barber
I couldn't express my gratitude in one review. I have stored my belongings all over Australia and have never had such an amazing experience than I have had at Fry's Geelong. The place is clean and spacious, booking is quick and friendly. My items were stored very securely and looked after, no hassel no fading... Barbara is an asset to the Fry's name, she goes more than above and beyond to make sure that your storage needs are met. Honestly I'm so impressed with Barbara for looking after storage needs. Barbara isn't just a business woman, she genuinely cares about her duties and you. The facility is easy to access, will contact you personally when need be and above all will make sure you - the customer are 150% satisfied. I'm so happy that i chose Fry's storage to hold my moving house items and am more than happy that Barbara was there to perfect our needs. I highly recommended Fry's storage Geelong to anyone who needs storage. This place is amazing and again the customer service cannot be beaten. Thank you Barbara for looking after us and for also caring about us and our situation. You are an Angel! I'm so happy that our paths crossed as you make storage so easy, no stress with a fantastic attitude. I wish you all the best. I'll defiantly be back! Jade xx
Kimberly Buttigieg
Barbara and the team and Fry's Storage North Geelong made my whole moving-home experience so much easier. Such a friendly and accommodating team. Very knowledgeable and professional. Barbara went out of her numerous times to assist me with any issues I had and I am very grateful to have had her support. Many thanks and I will be using Geelong Fry's neat and easy accessible storage units in future if need be.
Our North Geelong Storage Centre
National Storage North Geelong is conveniently located at 255 Thompson Road, just 5 kilometers from Geelong's CBD
Offering a range of storage unit needs in and around North Geelong, including undercover parking for boats, cars and caravans, we are perfect for those located in:
Geelong West
Geelong East
Newcomb
St. Albans Park
Belmont
Highton
Herne Hill
Hamlyn Heights
Our access hours are from 5am until 9pm, Monday – Friday. Our North Geelong Storage Centre offers friendly, professional and courteous service and our staff would welcome any person who would like to inspect our facility.
We offer very competitive prices in the greater Geelong area, stock a full range of merchandise to assist with your packing needs and our staff will be able to assist you with the size of unit you require.