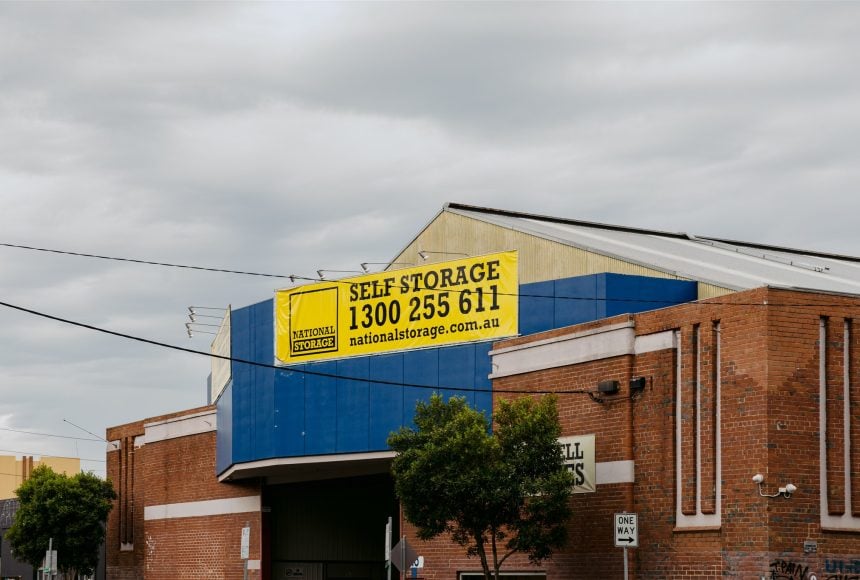 Storage Collingwood
110 Wellington Street,
Collingwood VIC 3066
Office Hours
Mon-Fri: 8am - 5pm
Sat: 9am - 2pm
Sun: Closed
Access Hours
Mon-Fri: 5am - 9pm
Sat: 5am - 9pm
Sun: 5am - 9pm
Book online or get a quote.
Our Collingwood Storage Centre
Receipt & Dispatch
Truck Access
Forklift Available
Powered Units
Undercover Loading Bay
Hiroko Nakamura
Good communication, fast response, friendly staff!
Yuan Hao Tsai
The service was the best
Gayl Wall
Excellent service. Staff are super-professional and helpful. Highly recommend.
Leigh Haslam
Great location for local businesses
Our Collingwood Storage Centre
National Storage Collingwood is located at 110 Wellington Street, just a quick 10-minute drive from Melbourne CBD.
Our self-storage centre in Collingwood is a handy option for locals and anyone living in nearby suburbs such as:
Our storage units in Collingwood are situated near Lightly, Gertrude Glasshouse, and across the road from The Peel Hotel. The centre is just a 3-minute drive to the Fitzroy Gardens and a 5-minute drive to the Melbourne Museum.
Whether you're looking to store a few items or an entire home's contents, National Storage Collingwood can provide secure and affordable storage for as long as you need.
Our Storage Units in Collingwood
National Storage Collingwood provides individual, pest-controlled, lock-up units in a wide range of size options to suit your needs – big or small. Our month-to-month leases allow you to store for as long as you like and only pay for what you need, while our online payment option makes it easy to keep your payments up to date.
The centre features an internal warehouse and mini warehouse storage, making it great for personal and business use. And with goods lifts, pallet jacks, goods trolleys, and a forklift and driver, you'll have plenty of help moving your items into your storage unit.
Our self-storage units in Collingwood are protected with 24/7 CCTV camera surveillance and pin-coded access for your peace of mind. You can even organise insurance for your items for added security.
With the option of 24-hour access, you can treat your storage unit as an extension of your home or office. Let one of our fully trained storage consultants find you the perfect storage unit.
Collingwood Storage Unit Sizes
We have self-storage units in Collingwood in a wide range of sizes to suit everyone.
Not sure which size is best for your needs? Or, get in contact with our friendly team on 03 9419 4488 for assistance.
Packing and Moving Supplies
National Storage Collingwood doesn't just have storage units – it also sells all your packaging and moving essentials.
Our Box Shop has packing boxes, bubble wrap, padlocks, moving blankets and more.
Stock up on the right gear to keep your things safe during a move or while in storage.
Buy Packing & Moving Supplies at the Box Shop
Storage Collingwood FAQs
What is the minimum storage period at National Storage Collingwood?
One month. If you require storage for a shorter period of time, enquire with the centre manager.
Do I need to pay a deposit?
No. You're welcome to pay a deposit upon booking that will go toward your first month of storage, but it's not required. You are required to pay a deposit when booking via our website.
How can I move my things into the storage unit?
Customers have access to goods lifts, pallet jacks, goods trolleys, and a forklift and driver.
How much notice do I need to give when moving out?
You must give at least seven (7) days' notice of your intention to move out.
What can I put in my Collingwood self-storage unit?
You can store just about anything in our units. Commonly stored items include:
Furniture
Appliances
Clothes
Paperwork
Books, magazines, DVDs, and CDs.
What can't I put in my self-storage unit?
While we accept most items in our storage units in Collingwood, these items are prohibited:
Toxic or combustible items (e.g. gasoline/petrol, paint, and solvents)
Perishable items (e.g. animal food, fresh food, and contained/tinned food)
Living things (e.g. plants and pets)
Illegal items and items that have been obtained illegally
Weapons.
For more answers, see our full list of FAQs or get in touch with our helpful staff.