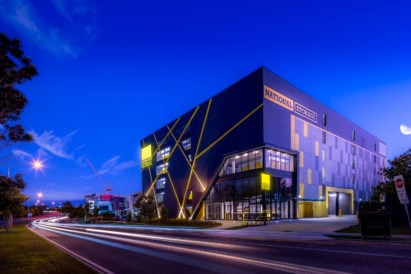 National Storage is Australasia's largest self-storage provider, tailoring self-storage solutions to residential and commercial customers at over 230 storage centres across Australia and New Zealand. Read more about Our History.
Our Offering
Our Commitment
Each National Storage centre is committed to offering our customers high-quality, convenient solutions paired with outstanding service. At National Storage, you can expect secure, clean and modern premises and a wide range of packaging materials on offer, together with a team of professionals trained in the exacting task of efficient and cost-effective storage.
Our Values
Teamwork: Each and every member of the National Storage team work together to contribute to the ultimate success of our business.
Care: We demonstrate this in how we approach our daily role and responsibilities, be it in our dealings with customers or our team. We care for each other and our company and we show this in how we approach our tasks each day, with a positive attitude and a smile.
Excellence: Since we started back in Brisbane in the 1990's, we've strived for excellence in everything we do, be that through dealing with customers, operations or our service provided to stakeholders at every level of our business.
These three values are at the heart of National Storage and we embrace them each and every day.
Our Opportunities
Here at National Storage, we have a space for everyone. We are always on the look out for valuable new additions to our ever-growing team. Hear from our staff and find out why a career at National Storage might be the perfect next step for you. Find out more here.