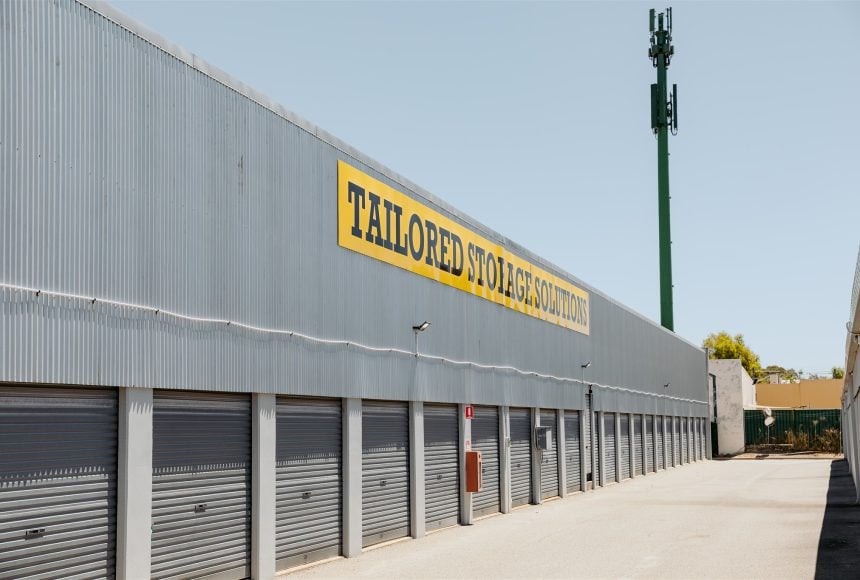 Storage Guildford
Unit 11/46 James Street,
Guildford WA 6055
Office Hours
Mon-Fri: 8am - 5pm
Sat: 9am - 2pm
Sun: Closed
Access Hours
Mon-Fri: 5am - 9pm
Sat: 5am - 9pm
Sun: 5am - 9pm
Book online, make a reservation or get a quote.
Our Guildford Storage Centre
Available Storage Units
---
Small - 1.5 × 1.5m
(2.25m2)
A small unit is perfect for storing anything from 2 large suitcases, to a partly furnished 1 bed apartment.
Size guide
Upper Level
$54/mo
Medium - 2 × 3m
(6m2)
A medium unit can comfortably fit belongings from a fully furnished 1 bed apartment, to a 2 bed home.
Size guide
Upper Level
$134/mo
Large - 3 × 4m
(12m2)
A large unit is suitable for a partly furnished 3 bed home, right up to a fully furnished 5+ bed home and shed.
Size guide
Ground Floor
$339/mo
These units are selling fast!
---
View all units at Guildford
24/7 Access Hours Available
Receipt & Dispatch
Trailer Hire
Goods Lift
Driveway Units
Vehicle/Caravan/Boat Storage – Uncovered
Wide Hallways
Shipping Container Drop Off – 20ft
Cath Packard
Great service, good storage and amazing prices. Highly recommend
Brendan Hubbert
Brilliant
Our Guildford Storage Centre
National Storage Guildford is located at unit 11, 46 James Street. The centre office features a tin roof and large yellow signage, making the building easy to find. This centre can be reached with a 24-minute drive north-east of Perth's CBD.Our Guildford storage centre is ideal for customers who live in nearby suburbs including:
Bassandean
South Guildford
Caversham
Hazelmere
Midland
Midvale.
National Storage Guildford is situated near Fauntleroy Park. Nearby stores include Cash City Guildford, Pearls Bridal, and Nikki Acton's Beauty Therapy Retreat. The centre is also just minutes from Stirling Square, Guildford Grammar School, and the Woodbridge Hotel – perfect for a meal before or after visiting your storage unit!If you've got more stuff than space and live in or near Guildford, this storage centre is a convenient option. The friendly staff at National Storage Guildford can find the right storage unit for you.