Are you looking for a safe way to store your favourite fabrics? Perhaps you have accumulated a worldly collection of textiles from your travels, or your vintage clothing fascination has outgrown your home closet.
Preparing and storing clothes and other fabric items is a delicate process, but with our helpful tips, you can keep your textiles properly protected and preserved for many years to come.
Always Clean Your Clothes and Textiles Before Storing Them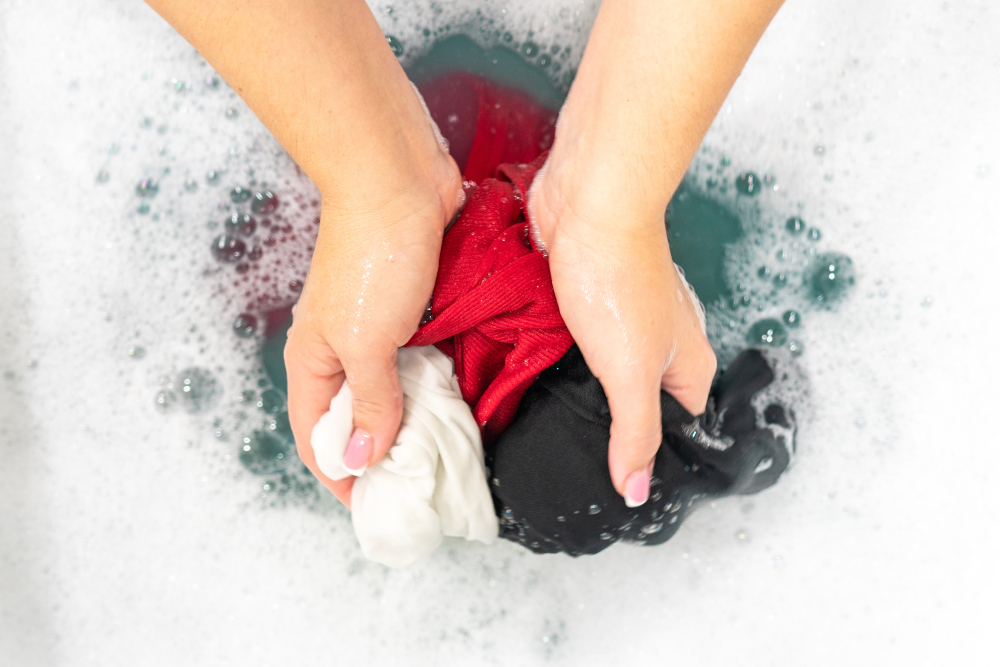 Prepare your clothes or textiles for storage by ensuring they are thoroughly cleaned. While you can wash your everyday clothes in the washing machine, the cleaning process for more delicate fabrics such as vintage clothing, and materials such as wool and silk, may not be so simple.
Vacuuming
If an item is showing dirt or fluff but is otherwise clean, a safe and simple solution is to gently vacuum the debris away using a handheld vacuum. Be sure to cover the head of the vacuum with a clean, thin cloth like a pantyhose to avoid catching any embellishments such as buttons, beads or bows.
Washing
If your clothes or textiles are visibly dirty, wash them before placing them in storage. Ensure the item is washable and that the colours won't run – a safe way to be sure is to perform a small spot-test with water and your cleaning agent.
You should gently hand-wash delicate items as opposed to throwing them in the washing machine. If you're concerned about a particularly fragile or precious item, it may be safer to have it dry-cleaned.
Dry-Cleaning
Certain materials that can't be machine- or hand-washed are better off in the hands of a dry-cleaning professional. Do your research and opt for a dry-cleaner who has experience with vintage clothing and antique textiles. Once collected from the dry-cleaner, remove the item from the bag immediately to allow it to breathe.
Storing Your Clothes and Textiles
Once your garments have been suitably cleaned, there are still several important factors to consider before placing them in storage.
Fold, Don't Hang
When storing clothes or textiles, it's advised that you fold your garments as opposed to hanging them. Coat hangers can cause stress to specific areas of your garment, causing the delicate fabric to stretch, thin or tear.
Avoid Plastic
Plastic containers and boxes don't allow textiles to breathe, increasing the risk of mold and mildew. Avoid plastic and opt for acid-free archive boxes for storing your fabric items.
Use Acid-Free Boxes
Using acid-free boxes is important for avoiding potential damage, such as discolouration and deterioration, which can be caused by the acids that leech out of typical boxes.
If you don't have access to acid-free boxes, ensure that any cardboard, wooden or metal boxes or drawers you use are thoroughly lined with clean white sheets or muslin cloth. See our wide-range of packaging in our box shop here for storing your clothes and fabric.
Our clean, dry and secure storage units are ideal for keeping your precious clothes and textiles protected and in top condition. We even offer humidity control in some centres. Get in touch with our friendly team today to organise a storage unit that suits your needs.