Following your career across the globe? Or are you a freelancer looking for adventure? Either way, working abroad can offer exciting opportunities for personal and professional growth… and much better views while you're doing it.
No longer expected to plant their roots and find their 'forever' job straight out of school, more and more young professionals are opting to explore unknown lands and experience different cultures before settling down at home in Australia. And some of them get permanent visas and never come back at all!
When you're choosing where to work overseas, there are a few factors to consider (and we're not just talking about how delicious the local food is, though that is a big plus). You'll want to research the finer details, like whether you require a visa to enter the country, what the job market is like, and how liveable it is.
"But guys, can't I just go where my heart takes me?"
Well, you could. But your heart can be wrong (flashback to your 7th-grade crush) and lead you somewhere that may not be best suited to you or your career. Here's a list of Aussie-expat-friendly destinations to help you make your next move a smart one.
---
Canada
Liveability
Thanks to the friendly locals and our shared language, you won't be in for much of a culture shock in Canada, except when it comes to their icy winters.
Language – English and French are the official languages of Canada, though most locals speak English (unless you're in Quebec, where you'll hear French spoken more regularly).
Cost of Living – From rent to groceries and eating out, the cost of living in Canada is currently significantly lower than in Australia.
Income – Canada's more affordable cost of living is relative to the average income, which is lower than Australia's. The average monthly income in Australia is $4,126.29 after tax, whereas in Canada it's $2,919.18 (AUD).
Check out a full breakdown of Canada's living expenses and wages in comparison to Australia's here.
Job Market
Canada is booming with job opportunities, giving professionals from a range of industries a chance to find work in some of its most exciting cities.
Vancouver, BC – Largest job vacancies include trades, transport, and equipment operations industries.
Toronto, ON – Largest job vacancies can be found in business, finance and administration industries.
Regina, SK – Largest job vacancies are predicted to be in construction, labour, and healthcare industries.
Find more job prospects around Canada in this post from the Huffington Post Canada.
Visa Process
See yourself working in Canada for a while, eh? Aussies don't need a visa to enter Canada, but there are a few other important steps you need to take to work and live there. You'll need an Electronic Travel Authorisation (eTA) to get into the country and a work permit to gain temporary employment. If you have a criminal record, you may not be welcome in the country.
Bonus tip: How many times has a friend told you they didn't get to really experience a place because they were stuck in a work-sleep-work rut? Set aside a few weeks before you come home to make a checklist of any bars, restaurants, national parks or tourist attractions you'd like to visit before flying back.
---
England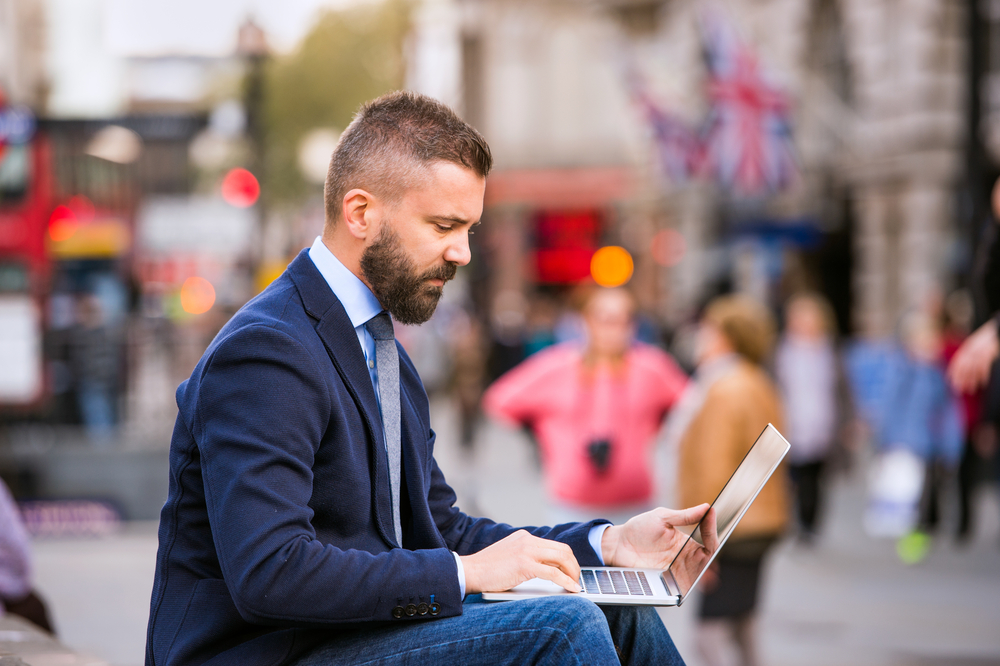 Liveability
If you're used to sunny Australian weather, you might get a bit gloomy with England's endless drizzle and short winter days. But if carrying an umbrella everywhere doesn't bother you, England can be a beautiful place to live and work (and drink).
Language – They speak English in England (surprise!), making it easy enough to ask where the nearest toilet is, or how the tubes work. The slight differences in local phrases are pretty easy to pick up too – you'll be saying bugger instead of crikey in no time.
Cost of Living – Living expenses in Australia are generally higher than in most of England, but this is counteracted by our higher average income.
Income – The average monthly income in England is $2,936.53 (AUD) after tax, lower than the Australian average monthly income of $4,126.29.
If you're looking to make roots in England's capital, understand what you're in for financially. While London salaries are 33% higher than the rest of the country, the cost of living in London is also 60% above the England average.
See the full breakdown of England's living expenses and income up against Australia's, and compare specific cities (e.g. London vs Sydney) here.
Job Market
Hospitality and retail jobs in England have a high staff turnover rate. This makes it easier to find vacancies, whether hospitality or retail is your chosen career field or you're just looking to make some money to support your working holiday.
Other positions in high demand in England include scientists, engineers, and IT roles.
Visa Process
All Australians require a visa to work in England, unless you're one of the many Aussies granted a UK or EU passport at birth. If you're looking to work for a short time, you'll need to apply for a temporary worker visa. If you're aged 18-30, the Youth Mobility Scheme visa will allow you to work and live in the UK for up to 2 years.
Bonus tip: Keep in contact with your Aussie life. Whether phone, email or Facebook is your fave form of communication, be sure to organise how you'll stay in touch with your loved ones back home. You'll be kicking yourself when you start to feel homesick if you didn't set up international roaming or buy a local SIM card.
---
Singapore
Liveability
There's a reason why over 30% of Singapore's population is made up of non-citizens. Factors such as job security, career progression, and wage growth helped to land Singapore the top vote as the best place for expats in 2015.
Language – The official languages of Singapore are Malay, Tamil, Standard Mandarin, and English. The locals are generally very welcoming to expats, and English is widely spoken.
Cost of Living – While rent and beer are generally cheaper in Australia than in Singapore, grocery costs and the price of local dining are way cheaper in Singapore.
Income – The average monthly incomes of Singapore and Australia are pretty neck and neck, Singapore at $4090.89 (AUD) and Australia at $4126.29.
Read the full breakdown of the cost of living in Singapore compared to Australia here.
Job Market
Business, finance, communications, tech, and healthcare are booming industries in Singapore, just begging for a fine young expat like yourself to fly on over and fill a position.
You can browse job vacancies in all industries here. Otherwise, see our tips for living overseas alone here.
Visa Process
All foreigners require a work visa to gain employment in Singapore. Students and young graduates can work in Singapore for up to 6 months with Singapore's Working Holiday Programme.
Bonus tip: Be sure to research what vaccinations are required before travelling to your chosen destination. Vaccinations sometimes recommended for travel to Singapore are Typhoid, Hepatitis A, Hepatitis B, and Rabies.
Is your career taking you abroad? You'll need to make some decisions about your stuff (because you won't be able to fit all your Doctor Who collectibles in your suitcase). Luckily, we've got some tips to help you choose what to keep and and what to sell. We've also got storage units to keep your valuables safe until you come home, and even an extensive box shop to package your goods