Planning the working gap-year of a lifetime? Or perhaps you're just craving a side of adventure with your nine-to-five?
Working overseas can be a great way to kick off your career while experiencing a new culture – or simply to fund your foreign escapades for as long as your visa will allow.
Whatever your reasons for wanting to book a flight and bid sayonara to Australia, you'll want to give some serious thought to where to work abroad. Sure, it's great when the sights are postcard-worthy and the food makes your mum's signature dish look like a microwave meal (sorry, mum), but you should probably check out factors like liveability, job market, and visa requirements, too.
In our last look at easy places for Aussies to work abroad, we said "Howzitgoin, eh?" to Canada, "Alright?" to England, and gave a bow to our Singaporean friends.
Now we're adding to the list with three more of the best places to work overseas – so don't go booking flights until you've checked out these Aussie-expat-friendly destinations.
Working Abroad In Germany
Liveability
With its breathtaking landscapes, architectural masterpieces, and fascinating traditions, Germany is high on plenty of Aussies' bucket lists of countries to visit (or live!).
Language – German is the official language, but with English being the most commonly taught foreign language in schools, more than 50% of the population are English speakers.
Cost of Living – Australia has a higher cost of living than Germany – especially when it comes to rent, which is over 30% higher here.
Income – Germany's more affordable cost of living is relative to the average monthly income. Aussies get $3,780 on average after tax, while Germany's average monthly income is $2,851 (AUD).
See the breakdown of how the cost of living in Germany compares to Australia here.
Job Market
Fancy teaching English or working in hospitality? There are plenty of these positions available in Germany!
There's also a shortage of engineers, IT specialists, and health and social workers, so if you're qualified in these industries, you may be in hot pursuit by employers.
Learn more about job prospects for expats in Germany in this article from Expatica.
Visa Process
Germany offers 12-month working holiday visas to Australians aged 18-30 years.
This allows you to stay in Germany for up to 12 months, and you can work for any employer for as long as you want during that time. You can only participate in this program once.
If you're looking to stay longer than 12 months or aren't eligible for the working holiday visa, you can apply for a residence permit for work purposes at the local immigration authority after entering the country without a visa.
Learn more about visa requirements based on your individual situation and plans here.
Bonus tip: Be prepared with some emergency money, especially if you're planning to travel before finding a job. This will give you security if it takes longer than expected.
Working Abroad In Chile
Liveability
If you're looking to get out of your comfort zone a little and experience some culture shock in and outside the office, colourful Chile offers a working holiday you won't forget.
Language – Chilean Spanish is the mostly commonly spoken language in Chile. In general, most of the locals aren't likely to speak English outside the established tourist destinations, so it's a good idea to brush up on your Spanish to avoid communication barriers.
Cost of Living – Australia has a significantly higher cost of living than Chile. Even a meal at Maccas costs more on home soil.
Income – Chile's inexpensive cost of living is relative to the average monthly income of just $1,124.
Check out the full breakdown of the cost of living in Chile compared to Australia here.
Job Market
Chile has one of the largest South American economies, and your best bet for finding employment is in the country's capital, Santiago.
Finance, computer technology, electronics, and tourism are thriving industries just waiting for an eager expat to sign up.
Learn more about working in Chile here.
Visa Process
If you're 18-30 years old and looking to spend 12 months in Chile, a working holiday visa could be your passport to a great Chilean escape (please note: you'll still need your actual passport). The only catch is, you can only work for any one employer for a maximum of 6 months – but that's a good way to move around and try something new during your year, anyway.
If you're out of this age bracket or wish to stay for more than 12 months, you'll need to apply for a regular work visa.
Learn more about Chile's visa requirements and the eligibility criteria here.
Bonus tip: While culture shock can be an awesome experience, it's a good idea to be prepared by researching the local customs and learning some key phrases in the native tongue to help make your transition easier.
Working Abroad In USA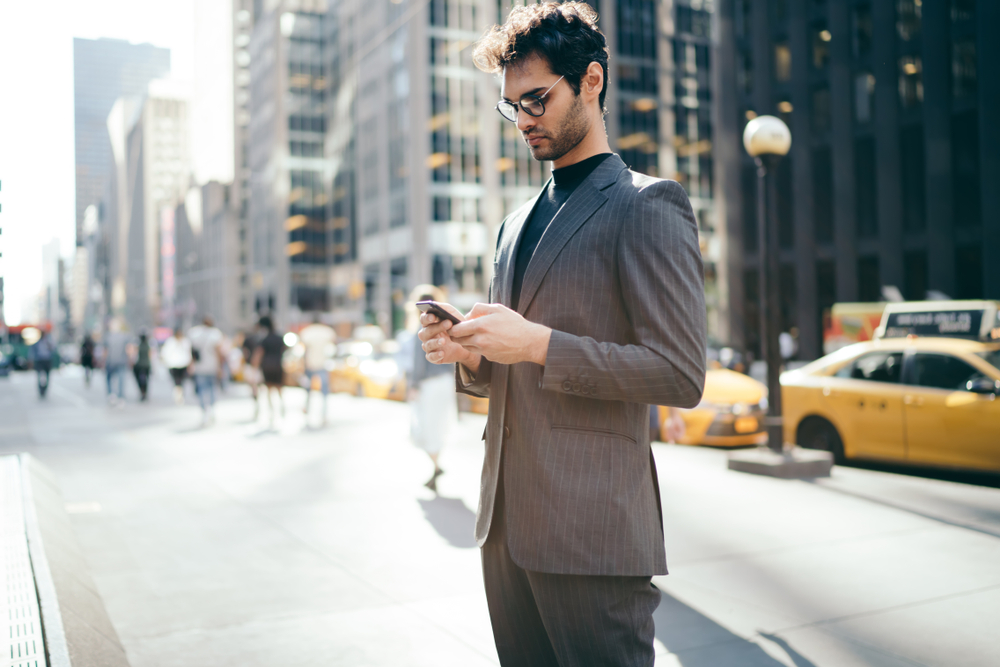 Liveability
Chasing the American dream? Whether you're a fan of their tangerine-tinged leader or not, there's no denying the USA is an incredible destination. This melting pot of cultures, landscapes, big cities and small towns is a must-do for many Aussies.
Language – English is the official language, making it super easy for Australians to integrate (you'll just have to get used to the changing accents unique to different states).
Cost of Living – The cost of living is a bit higher in the US than in Australia. Rent is the key area where you'll be paying more – 15% more, to be exact.
Income – The average monthly income in the US ($4,454) is almost on par with Australia ($4,337).
See the full breakdown of living costs in the USA compared to Australia here.
Job Market
Job vacancies in the US are currently at a record high, with openings predominantly in restaurants and hotels, health care, architecture, and engineering.
You can search for expat jobs on sites like this one.
Visa Process
The USA's visa requirements for Aussies looking to work over there are a little more complex. You'll need to apply for a specific visa based on the type of work you'll be doing.
If you're an Australian citizen going to the US to work in a speciality occupation (one that requires a bachelor's degree or higher) and already have a job offer from a sponsoring employer in the US, you'll require an E-3 visa.
You can learn more about the specific visa descriptions and qualifications here.
Bonus tip: Medical bills can be scary in other countries – particularly the US! Give yourself peace of mind and get covered with international health insurance before taking off.
If your career is taking you overseas, keep your house and stuff secure while you're away with our article: A Travel Checklist For Keeping Your Home Safe.
If you're heading overseas to work, you'll need somewhere to keep your stuff while you're away. Discover our affordable, flexible self-storage options here and book today.